"SIM not provisioned for voice" errors mostly occurs on devices connected to the Google Fi network. Aside this error being commonly seen on Google Pixel devices, the "SIM not provisioned for voice" error has also been seen displaying on other carriers and smartphones.
What Does "SIM Not Provisioned for Voice" Mean?
If your phone is displaying a "SIM not provisioned for voice" error message, this means that you can't make voice calls.
1. Update Carrier Services
"Carrier Services" is a Google app that is pre-installed in Android devices and it receives regular updates. If you haven't swapped to a new phone or a new SIM, updating your Carrier Services app can help fix the "SIM card not provisioned MM#2" error .
Open Google Play
Tap on your account avatar to open the menu
Tap on Manage apps and device
Under Updates available, tap See details
Look for Carrier Services
Tap Update
2. Toggle On/Off Airplane Mode
This is the simplest solution to the "SIM not provisioned MM2" errors. By disabling all connectivity on the phone.
Toggling On Airplane Mode disables connections to mobile internet and basic cellular networks and on toggling Off Airplane Mode, a fresh connection is re-established to overcome the SIM not provisioned error.
Swipe down from the top of the screen with two fingers
In the Quick Settings screen, tap Airplane Mode to toggle On
Wait for the change (just a few seconds)
Then Tap Airplane Mode again to toggle Off
Once the connections are restored, If the SIM is working properly, then the "SIM not provisioned MM2" error won't be showing again and that's it.
3. Restart Your Phone
Sometimes, restarting you phone may help solve software related glitches.
It's you phone and you know just how to restart it, so go ahead and restart. Hopefully, the error message won't appear again.
4. Correctly Insert the SIM Card
You might as well have this error if your SIM is not properly sitting in its slot. Kindly reseat your SIM. The "SIM not provisioned" error should no longer appear. If it does, try the SIM in another phone.
If you have a battery removeable phone, locate the SIM card by opening the back panel. On some devices you may need to remove the battery to access the SIM card slot.
On phones without removable batteries, the SIM card slot is by the side. This is typically a tray of which the SIM card sits. You'll need a SIM eject tool (PIN) to open it. Look for a small hole along the side of your phone and push the tool(PIN) in to eject the SIM.
5. Contact Your Network Provider
If the SIM doesn't activate, then you will need to contact your Network provider and explain to them the error message and all the measures you've taken.
Your Network provider will keep you on the line while they investigate the issue and if it is a problem with the activation server, there may be some delay in getting the SIM activated.
6. Get a New SIM Card
If the above five steps didn't resolve the issue, then It's time to request for a new SIM card, maybe even an eSIM, if your phone supports it. And you can even request they do a SIM swap for you, that way you can still maintain your phone number.
They'll also check on the new SIM card and hopefully, resolve the "SIM not provisioned MM2" error. With that your new SIM card shouldn't give a problem.
Tips
---
Note that this error will only affect mobile devices that use SIM cards. As long as the SIM is compatible, and fits into the slot, these fixes will work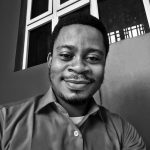 I've been with Terecle right from inception in 2021, covering a wide range of tech topics, including consumer electronics, social media, gaming, etc.
I earned a BSc. Computer Science, and lots of tech professional certifications. Prior to working at Terecle, I worked as an IT support and System Administrator for lots of MSMEs businesses.
Was this article helpful?