Lighting is an important aspect of our homes and environment, choosing the best lighting for our space helps bring out the beauty of our home or environment. Oftentimes when picking light bulbs for the home, we only pay attention to their wattage, always overlooking the color temperature of the bulbs.
Some people also experience difficulty in choosing the best lights to use for their homes or differentiating between a soft white bulb or a warm white bulb. The color of the lights used in homes matters a lot as different colors have different functions, and gives a different look when installed.
White bulbs generally indicate a reference point on the Kelvin scale. Kelvin denoted by the symbol K is the SI base unit for measuring temperature. In this context the Kelvin scale is used to measure a bulb's color temperature. Having adequate knowledge of the difference between the two Soft white vs Warm white can help you choose the right bulb suitable for your room/environment.
A little to know about bulbs
Lumens
The brightness of a light bulb is determined by its lumen rating. higher lumens means a brighter bulb. there is nothing as too much light because the brightness of a room is mostly subjective, its effectiveness of a bulb is determined by the size of the room, wall colors, light placement and other factors.
The Charlston Lights tool is a tool that provides a lumens and watts calculator for the rooms in your home. Just select the room, enter the dimensions of the room, and the preferred illumination intensity and light placement, then select between light and dark walls.
Click on Calculate and the tool will tell you the total lumens you will need for that room.
Watts
Another thing to have knowledge of is watts. It refers to the amount of power a bulb consumes. Incandescent bulbs use more power than some modern LED bulbs; a 60W incandescent emits less light than a 60W LED bulb.
Color temperature
Apart from brightness, you also need to consider the color of the bulbs denoted by a Kelvin rating, and accompanied by a descriptive name, such as soft white, warm white or daylight as stated earlier in the article.
In other words, you'd probably want daylight bulbs by your vanity or soft white bulbs in your bedroom. And you probably wouldn't want daylight over the dining room table or soft white in the kitchen.
Soft White vs. Warm White [Why the difference?] 
There are different types of white bulb; this is because on a Kelvin scale, each Kelvin value indicates a level of warmth or softness of the white bulb. The higher the value, the cooler or less yellow the bulb will look. What this means is that the Soft White bulb is higher on a Kelvin spectrum and will be a slightly whiter light while the Warm White bulb is lower on the Kelvin scale hence it has a warmer yellow tone.
Soft white light measures around 2700-3000K while Warm White measures 3000-4000K on a Kelvin scale. The soft white bulb is typically warm and yellow, usually that of incandescent bulbs. It gives a warm and cozy feeling and is very suitable for living rooms and bedrooms. The warm white bulb on the other hand is more yellowish-white, and best used in kitchens and bathrooms.
There are also other bulbs like the brighter white bulb which measures from 4000k to 5000k on a kelvin scale, the color tone is between white and blue tones. It has a less cozy but energetic feel. These bulbs with this color range are suitable for work spaces, either in the home office or your garage, and also used in kitchens that have chrome fixtures.
The Daylight bulb that measures 5,000 to 6,500 on a Kelvin scale has a more bluish tone. The daylight bulb imitates natural sunlight, its light color maximizes contrast for colors, it is suitable for working, reading, applying makeup, taking pictures, etc.
With that in mind, when choosing light bulbs for a room, think of what you normally do in that space and buy bulbs for that purpose. However, this article will be focused on soft white bulb and warm white bulb and the best way to use them.
Best way to use Soft White and Warm White bulbs  
Inasmuch as personal preference plays a role in which color temperature to select for the room, both the soft white bulb and warm white bulb have specific lighting functions. What looks good to Mr. A might not look good for Mr. B, so it's also necessary to test different lights  when decorating your home or environment to be able to ascertain what works best for you.
Soft white which is a slightly whiter light is best for the living room, bedroom, lounge, late night dining, relaxation centers, closets, dens, under cabinets. This is largely because a soft white bulb offers a warm ambience, and offers a cozy setting for relaxation. It gives the room a warmer glow and you find yourself relaxing.
Warm white bulb on the other hand is more yellowish-white. It gives a warmer-yellow tone to an environment. You can get this from incandescent bulbs. It's best for an open environment because they provide a brighter light which helps one perform tasks like reading, cooking, typing, washing, also it can be used as security light because of its brighter outlook. Warm white bulbs can also be used in offices in order to keep workers at alert and be more productive.
Choosing the right lighting bulb for your home can be an onerous task, likewise choosing the bulb that best fits the room. You might have come across a dinner setting with dim lighting to set a romantic mood, lighting can play an important role in setting the right mood for an event because lighting generally affects the way people feel.
That same way good lighting in our homes and environment brings out it's beauty and sets the right mood for work or relaxation. Taking these few tips into consideration while choosing a white bulb can help achieve a perfect lighting for your home, office, environment and any other place you need light.
This article was first published on June 20, 2022 8:00 a.m. WAT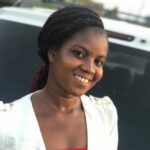 I am an experienced tech and innovation writer. It's been 2 years+ I started writing at Terecle, covering mostly Consumer electronics and Productivity. In my spare time, I enjoy reading and learning the latest happenings around the tech ecosystem.
Was this article helpful?