The pornographic virus alert is a virus alert that pops up on a computer system (MacBook) when a user is browsing. This virus alert pops up when a user is browsing and it's difficult to deal with as the user is forced to close the entire browser to get rid of the alert.
This pornographic virus alert usually pops up at the top of the web browser in a block of text or a robotic voice warning you about a strange activity on your computer that could damage your system and telling you to contact Apple company immediately to resolve the problem.
Of course this is not true, the aim of this virus alert is to trick the user into thinking that they have invited virus into their computer system due to browsing websites hosting pornographic content. The creators of this alert intend to shame the user, and make them believe they are the reason their MacBook is under serious virus threat because they browsed websites with pornographic content.
There is absolutely no need to for the user to fear because their MacOs is not under threat, and everything they said is totally made up by these con artists who intend to make money off the user's fear and worries.
The pornographic virus alert from Apple are fake alerts made by con artists, they make it look like a legitimate notification from Apple thereby making the alert appear genuine .
When the pornographic virus alert from Apple pops up, it convinces the user to contact Apple technical support that will help them resolve their issues. Usually they lure users into calling a phone number that will help them resolve issues. The numbers are usually in this form: '855 550 6155' and '8667265620'. The user has no option to call the number because they lock your browser using JavaScript to make it look genuine.
The fraudsters will provide more fake information about the state of the user's Mac System when the user calls the number. They go as far as telling you to subscribe to their false technical support service which will help you fix your computer, all this is an attempt to sell a useless antivirus software that is of no use to the user and even expensive. Legitimate companies like Apple will not use such tactics on their customers.
The Pornographic virus alert from Apple largely targets apple products user even iPhone users, but there is also the pornographic virus alert from Windows .
To know if it's Pornographic virus alert from Apple check the URL address ( if visible to the user). It is a string of random characters that ends with CloudFront.net as opposed to Apple.com if it were genuine.
The creators of this alert intends to make money off the users:
They gain money when the user clicks on the Ad.
Calling the phone number will cost the user money as the numbers are not toll free.
They convince the user pay for their useless technical support service which does not solve the user's problems in the long run because there was no problem to start with.
A user can get pornographic virus alert from Apple when they Install a freeware that has not been verified to be virus free. And also when they browsed a site that has been hijacked by these scammers

Outcome of the pornographic virus alert from Apple
Pornographic virus alert can be hard to deal with. It also affects the smooth running of your system. Some of the effects include:
Slows down a user's system with unwarranted ads
Has access to every corner of a user's Mac system without the user's permission.
Can corrupt your files
Can get your Mac system info
Alters the user's browser settings
Steps to get rid of the Pornographic Virus Alert
When a user encounters pornographic virus alert, this few measures when applied can help them get rid of it:
1. Close the browser
When a user encounters this virus alert, it's important to completely close down the browser. Either Chrome, Safari or Firefox. To quit the browser on your Mac press CMD +Q. After this reopen your browser and you should be on a fresh page on the browser.

If this does not work then the user has to force quit the browser. Reopening the browser can still lead the user back to the same page, so the user has to hold the Shift button when closing the browser in order to load a fresh session.
2. Restart the web browser or the system
Restarting gives your browser/ system a fresh start.
3. Turn off browser notifications
The user has to prevent notifications of the browser from popping up. Just navigate to Safari > Preference > Website > Notifications to turn off alerts from suspicious website.
4. Check and remove any suspicious browser extension
One way to invite pornographic virus alert from Apple is when the user installs browser extensions that has been hijacked by the alert. Therefore it is important to check and Remove any suspicious extensions from Mac browser.

Head to applications folder in finder to see what has been installed, remove anything that they do not recognize and even the ones they don't need anymore. They can check by date to see any recent extensions they've installed which is suspicious and more likely to be the source of the alert.
5. Uninstall source app
The application which the virus alert is coming from can be deleted from your Mac system. The user should find the source app and disable the suspicious app from a start-up activity monitor.
6. Reset browser to default settings
Some virus will change browser's settings like the home page and search engine so that they will keep directing the user to same virus alert page. The user should reset their browser to default settings. A user should also check their browser settings to see if anything suspicious made it's way in.

Example in Chrome, Go to MENU > More Tools > Extensions > Disable. In Safari, CMD + Comma > Preference > Extensions. More importantly clearing the browser's cache can help users get rid of this virus alert.
7. Update your browser/ MacOS
Upgrading browser and MacOS system can be a quick way to get rid the pornographic virus alert from Apple. Also updating all other programs on Mac OS can help.
8. Scan computer for threats
If a user suspects any suspicious activity in there Mac system, they should scan their computer. Malwarebytes for Mac will run a perfect scan and see if anything is wrong.
9. Avoid shady websites
One cannot completely Keep these virus alerts off the way. It's important to stay off from shady websites that can attract such alerts in the future. Any website you realize the alert comes from is best avoided.
10. Install an Ad blocker extension
Install and ad blocker extension on your browser, or privacy badger to keep these kind of alerts off your device.
Conclusion
These few tips can help get rid of the Pornographic virus alert from Apple. But one thing is important to note, these alerts are scam alerts so there is no need to fear.
A reputable company like Apple will not employ such tactics on their customers. When this alert pops up, It's best not to call the number as it's a fruitless venture.
This article was first published on June 22, 2022 12:31 p.m. WAT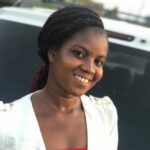 I am an experienced tech and innovation writer. It's been 2 years+ I started writing at Terecle, covering mostly Consumer electronics and Productivity. In my spare time, I enjoy reading and learning the latest happenings around the tech ecosystem.
Was this article helpful?