Google TV is a platform for streaming videos, movies, as well as your favorite shows. The Google TV is preinstalled into selected TVs or streaming devices at no additional cost, and it also has a mobile app available on the Play Store or App Store. Google TV features other streaming services like Netflix, Apple TV Plus, Hulu, Disney Plus, etc. But also, you can access other things you want to watch on Google TV .
All you need to access Google TV is your Google account and internet connection, you can purchase a Google TV-enabled TV or purchase a Chromecast with Google TV.
In this article, we will be sharing details on how to cancel Google TV, even on your Android, iPhone or PC.
How to Cancel Google TV
Before we delve into the steps involved in cancelling a Google TV subscription, first lets see how to set it up.
To subscribe to Google TV:
First connect the hardware connect to Google TV and connect it to the internet.
Sign in with your Google account.
The Google TV interface will come up on your TV screen, and you can see recommendations, as well as access to various streaming services.
Open the Google Play Store or go to the App store on your iPhone.
Find the app for the subscription service you want. You can install streaming apps like Netflix, Disney+, Hulu, Prime Video, etc.
Then download and install the app.
Launch the app to create an account and start your subscription. Use your Gmail address for this purpose.
An account is created for the service automatically. You will get a confirmation email from the service to set up a password or profile.
Then sign in to an existing subscription
To cancel Google TV subscription: When you no longer want to use a subscription service on Google TV, you can cancel or change it.
To cancel Google TV: You can unsubscribe from any of the subscription service in your Google TV, or cancel your Google Account. Note that uninstalling an app will not cancel your subscription.
On your smartphone or computer; go to g.co/play/subscriptions.
Select the subscription you want to cancel from the menu.
Select Cancel subscription.
Follow the prompts to successfully cancel.
Google TV Post Cancellation Steps
Google TV may provide a confirmation message or email to acknowledge that you've successfully cancelled a subscription. It will most likely come as an email confirming your cancellation. You can check if the cancellation is effective by checking your payment method to ensure that you are no longer being charged for the cancelled subscription.
Alternatives to Google TV
There are other alternatives to Google TV that you can explore, they include:
Hulu
Apple TV
Nvidia Shield TV
Roku Streaming Stick+
AllCast
Samsung EAD-T10 HDMI Full HD Black
Airtame
BBC iPlayer
Plasma Bigscreen
FAQs
Can I Cancel my Google TV Subscription on Android?
If your Android device is what you used to subscribe to a service on Google TV. You just have to open the app and cancel the subscription.
Go to g.co/play/subscriptions or open the Google One app.
Select the subscription you want to cancel.
Click Cancel subscription.
How to Cancel Google TV on iPhone?
On your iPhone or iPad, open the Google One app.
Navigate to the left, tap Menu Membership plans and select Manage plan.
Tap Cancel Membership. This brings up the subscription management page, you will find details about your current subscription.
Select Cancel Subscription.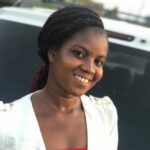 I am an experienced tech and innovation writer. It's been 2 years+ I started writing at Terecle, covering mostly Consumer electronics and Productivity. In my spare time, I enjoy reading and learning the latest happenings around the tech ecosystem.
Was this article helpful?