Xbox Error Code 0x80190190 error code occurs while you are trying to access certain features or content on Xbox console; maybe trying to join chat rooms or connect to servers. This error can also occur if you are trying to update your Xbox.
Recently some users have complained of experiencing this error while playing Personal 5 Royal; the error does not shutdown the game completely, instead causes the user to disconnect from the game, and reappears when they are trying to reconnect. There is no specific reason for this error, however it most likely related to a bug in the system.
Tip: This error does not mean your Xbox is faulty. It might be as a result of Xbox connection, an outdated software version, or Xbox servers are at fault.
How to fix Xbox error code 0x80190190
1. Disable Network Functions
Disabling/Turning off network functions on your console or PC means disabling your internet connection or wireless adapter (if any). You might need to restart your game after doing this ,but it also means you don't have to deal with error messages every time. Restart your game after this, and see if it clears the issue.
2. Restart your Xbox Console
A simple restart can do the magic of making this error go away from your Xbox. Restarting will fix whatever bugs are in your console, and refresh your system.
To restart Xbox, hold down the power button till the power light goes off. Unplug the Xbox cable from the power source, and wait a few minutes before plugging it back in. then turn the console back on again. Check if the error has disappeared, if not try another method.
3. Clear MAC address
Resetting your MAC address can resolve this error on your console, by fixing internet connection problems and getting your console working again with these errors.
To reset MAC address, go to Settings menu > click the Network tab > and select Network settings.
Choose Advanced settings > and select Alternate MAC address.
Hit Clear and restart Xbox.
4. Check for system updates
Ensure you are running the latest update on your Xbox. System updates fixes bugs and other issues you have in your console, including the Xbox error code 0x80190190. So check and see if you have the latest update installed.
Go to Settings and click the System tab, select Console info, you will find any latest update in the console tab.
5. Clear your Cache files
The cache is a temporary file storage, but when it is filled can cause issues for you. Clearing cache files can resolve some issues on your console, including the Xbox error code 0x80190190. Xbox cache is cleared the old fashioned way
Press and hold the power button for a minute > Unplug the Xbox cable from the power source, and wait a few minutes before plugging it in. Restart your Xbox, the cache is cleared once this is done. Check if the error has been resolved.
6. Check internet connection
Xbox error code 0x80190190 can sometimes occur as a result of internet connection issues. If internet connection is slow, that can cause the error to occur. If the connection is too fast, use a LAN cable ; it will eliminate lags and ensure your connection does not drop from time to time, and also ensure that your Xbox is connected directly to the router using an Ethernet cable. Wireless connections can cause issues with certain games and apps.
To check your internet connection:
Go to General tab > click on Settings > select Network settings > from here you will find different tests you can run to test connection —Click on Test Internet Connection.
However you can try browsing or watching a video on YouTube to ascertain the state of your internet connection.
7. Check server status
The server might be down, thereby causing the error code. Check the server and see if it is undergoing maintenance. If not, you can report the issue to Xbox, and wait for a fix to be availed.
8. Reinstall the game
If it is a game causing this error, uninstall the game and reinstall to see if it clears the error. Chances are the error is caused by game files, and can cause issues such as crashes, freezes or errors. Reinstalling the game will fix the error by replacing every corrupt or missing file causing the issue.
Reinstalling is also important if you recently updated your Xbox, update changes can cause conflicts with installed games, and repairing the game is important to resolve the issue.
To uninstall a game:
Press the Xbox button on your controller and select My Games and Apps
Hover over the game you want to install, and click the start button on the next window.
Then reinstall by:
Go back to My Games&Apps.
Select Full Library and select All Owned Games next.
Highlight the game and click install.
This process ensures you retain your game files while reinstalling your games. This method can resolve the issue more than other methods, and this is because the error is usually caused by corrupt or missing game files.
These few methods will help you bypass this Xbox error code 0x0190190, while trying to play a game on your Xbox. However if issues still persist after applying these methods, contact Xbox Support for help, or visit their official website.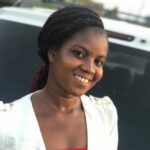 I am an experienced tech and innovation writer. It's been 2 years+ I started writing at Terecle, covering mostly Consumer electronics and Productivity. In my spare time, I enjoy reading and learning the latest happenings around the tech ecosystem.
Was this article helpful?