Life360 is an American based infotech company that specialists in providing location based services like sharing and notifying consumers globally of the location of their family circle. It enables friends and family members to share their location with each other.
This service is 100% free of charge, you just have to download the app into your iOS, Android or Windows. But to enjoy more benefits, you can pay for membership.
What does the heart icon mean in Life360?
The heart icon is found in the assets library and appears on certain occasion for users in Life360. In reality, we associate the heart icon with love and romance, But it's a different thing in Life360. On the platform it means you are looking at people in your family circle.
A family circle is a function of Life360; you can set up your own family circle that consist of your close pals or family members, even a dance group.
The heart icon represents the members of a family circle on the map, that way you can tell who is in your family circle and who is not.
The main purpose of of your family circle is to bring important people together , they do not necessarily have to be your family members with same last name as you. They can consist of other people too that you want to keep track of, you can even set up an employee circle to track your workers. Just like on Facebook where you can add people to your profile and assign them labels so is it in Life360.
When you open your map on Life360 and see many people you know, the heart icon will signify which people are members of your family circle and also helps you locate them easily.
How to heart someone's location on Life360
Tap on the "?" icon to request a check in
Then press and hold the "Heart" icon to say "Glad you made it". The heart icon is at the bottom right of the screen.
To change it back, tap it again.
Does Life360 tell you when someone looks at your location?
No! Life360 does not tell you when someone clicks your location. Although it is possible to gain access to other people's location as the app allows it, but the person has to give permission or has a shared account with the other party.
How do you know if someone turned off Life360?
When you open Life360 on your device, it will show a lot of people on your circle. To the left of each person's name you will see their battery percentage. If there is no battery percentage by the left, the user has likely disabled their Life360.
Can you add someone to Life360 without their knowledge?
No for someone to find your location using the app, there should be a permission from you. You have to install the app on your device to have access to other people's location
How accurate is Life360?
The accuracy of location on this app varies. If the user is using GPS, your location will be within 3 metres. There are things that can affect location accuracy such as trees, nearby mountains, bad weather.
Who can I heart on Life360?
Circle their location on the map to heart where someone is on Life360. Heart who has recently been on Life360, and who is also available to chat at the moment. You heart who has been on Life360 in the last 7 days, also heart who has a 360 profile, and is currently online.
This article was first published on October 10, 2022 6:44 p.m. WAT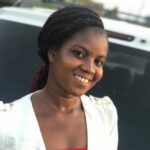 I am an experienced tech and innovation writer. It's been 2 years+ I started writing at Terecle, covering mostly Consumer electronics and Productivity. In my spare time, I enjoy reading and learning the latest happenings around the tech ecosystem.
Was this article helpful?