Nowadays, people prefer using iPhone more, because of its premium quality and awesome features, with reliable security available. These features and more makes people prefer iPhone device even though it comes at a premium and more expensive price; people prefer to get quality for their money.
A small damage on your iPhone device can cost you hundreds of dollars to repair, so it's pertinent you hold your iPhone carefully and apply caution while using it.
Why there are black spot on iPhone screen
The black spot is an LCD bleed as iPhone has an LCD display. It's usually caused by a hard bang when you drop your phone.However, there are a number of reasons why you see black spot on iPhone screen.
Dead pixels because you dropped your phone somewhere, probably by mistake.
Software bugs in your phone.
The pixels were not properly charged.
How to remove black spot on iPhone screen
#1. Update your iPhone/restart device
If the pixels are dead, it can be fixed in various ways.
If you did not drop you phone somewhere yet you've seen the black spot on your iPhone screen, best solution is to Restart your device or update your device to fix it. This black spot might be because of a software bug, update your iPhone through Settings.
How to update your iPhone device:
Start by backing up your device on iCloud or on your computer
Plug in your device to a power source
Connect your device to the internet through WiFi or cellular data
Go to Settings, Click on General then tap on software updates
You might see two updates available,choose the one you want to install.
Tap 'Install now'
If you see download and install, tap to download the update. Put in your passcode and then install
You can as well turn on Automatic updates:
Go to Settings > General > Software updates
Click on Automatic Updates, then turn on Download iOS updates
Turn on Install iOS updates. Your device will be updated automatically overnight while it's charging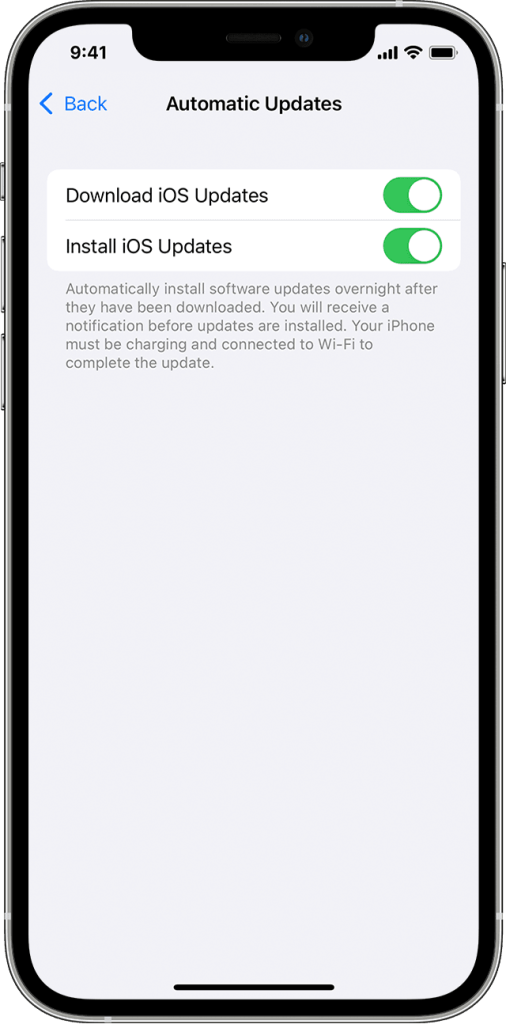 Or restart your iPhone and see if the black spot disappears.
#2. Try the Rice Method
The rice method has proven to be effective especially if the black spot on your iPhone screen is caused by a water damage.
Turn off your phone and put in a bag of rice for a day. There might be water causing the black spot, the dry rice absorbs the water and fixes the issue.
Caution: Do not use a heat gun to remove black spot on iPhone screen because this can damage your battery. If the problem is more than you can bear, visit Apple store or contact service providers near you if you need to fix your phone. This will cost at the least $50 to $100 to fix (repair or replace) depending on the level of damage.
#3. Charge your device properly
Not charging your iPhone properly might be the reason you have black spots on your iPhone screen.
If your device is not charged properly, use your iPhone battery till it's dead. Plug it in and start charging till it full,once it's charged check if the black spot is still there. Hopefully it goes away.
#4. Visit a phone repairer
If you dropped your device somewhere, the screen display has been tampered with from the inside; for that you have to visit a professional phone repairer to fix this one. You might need to replace or repair your screen at the device care centre.
Final thoughts
Any of these solutions if applied carefully will definitely help you get rid of the black spot on your iPhone device.
This article was first published on August 27, 2022 7:43 p.m. WAT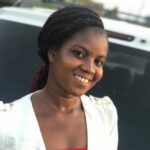 I am an experienced tech and innovation writer. It's been 2 years+ I started writing at Terecle, covering mostly Consumer electronics and Productivity. In my spare time, I enjoy reading and learning the latest happenings around the tech ecosystem.
Was this article helpful?