Power sharing or wireless reverse charging is a new feature on many new generation mobile devices, and even still a work in progress in most mobile phones that are yet to have this feature. There is hope for new advancements to this feature as time goes on and new phones are released.
Phone power sharing feature works when a current runs through a coal of wires and moves closer to another coal. Electromagnetic induction occurs which is the main working principle behind power sharing. Mobile phones that have the power sharing feature can now use their battery to charge another device without any wires or adapters, they can as well charge smartwatch, AirPods, etc.
All you need to do is connect your low battery device to a phone that has this feature and with more battery power of at least 50%, both devices will now exchange batteries. As said earlier you can also charge other devices such as Bluetooth devices, smartwatch, etc.
Unfortunately Apple has not launched that feature yet, so for now you cannot share batteries on iPhone devices.
This feature works mostly in Samsung devices, Huawei and other Qi-certified devices. It's not available for iOS devices for now, we are waiting for when Apple unveils this feature on their various devices especially the iPhone devices.
Can you Airdrop battery on iPhone?
No you cannot. Airdrop is a feature that lets you transfer files and data wirelessly across Apple devices so you can't transfer your battery only just files and data.
Therefore it's advisable to carry a power bank with you at all times as neither the power sharing feature or Airdrop feature is on any Apple device.
Can you share battery on iPhone 14 and 15?
We are expecting the release of iPhone 14 and 15 but no you cannot share battery on those devices either.
It is rumoured that there is a technology of wireless reverse charging on iPhone, but Apple has blocked this feature from their device as it does not meet their expectations.
If this feature is released in future iOS devices, we will know how to share battery. It is most likely going to be in this format: Settings menu > Battery > Power Sharing Feature. This feature will be found in the battery menu once it is launched, so you can toggle it on or off.
FAQs
Can two iPhones charge each other?
The new iPhone is said to be loaded with a super handy charging feature that Apple could not get through with. Since Apple didn't get through with it, you can't charge two iPhones together.
How do I use power sharing feature on Samsung?
To use power sharing feature on Samsung, get two compatible devices, you can check the official website for list of compatible devices. The phone with power share must be up to 30%.
Swipe down from top of the screen with two fingers, this opens Quick Settings menu > Tap on Wireless Power Share icon. If the icon is not there add power share quick settings. Then place power share phone and a compatible device back to back; it starts charging.
To stop the charge, simply separate the devices. Power Sharing Feature will deactivate once no other device is detected. You can charge other devices like Galaxy Watch, Galaxy Buds, etc., with this feature.
Final thoughts
That's all there is to know about sharing battery on iPhone. Since iOS devices lacks the power sharing feature, it's very much advisable to carry a power bank and charge our device when it gets low. Hopefully with time Apple launches this feature on their future device.
This article was first published on August 26, 2022 7:49 p.m. WAT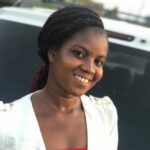 I am an experienced tech and innovation writer. It's been 2 years+ I started writing at Terecle, covering mostly Consumer electronics and Productivity. In my spare time, I enjoy reading and learning the latest happenings around the tech ecosystem.
Was this article helpful?