If you want to stop calls from some contacts on your iPhone device but you don't want to fully block them, probably so you can still receive text messages from them. Then take any of the following measures:
#1. Turn on DND mode
DND stands for "Do Not Disturb". Turning on the DND mode silences all call alerts and notifications from your iPhone. You will not receive calls and notifications except emergency calls, but you will be notified that you have a caller. This is a better way of stopping calls from your contacts without having to block them.
Here's how to turn on DND:
Open control center
Tap the crescent moon icon
Go to settings
Tap "Do Not Disturb"
Under the "phone" section, tap on "allow calls from" set it to "No one".
You can also set the time limit by choosing one of the time limits option on the list.
In addition to that, You can add the number you want to allow to call you only when DND is on. Add these numbers to 'Favorite list' through the same settings you used to turn in DND. Click on Allow calls from and set it to favorite.
#2. Set a silent ringtone
Set a silent ring tone and you will not notice when you are called .
Open Settings > Go to Sound and Haptics > Choose Ringtone > open the Tone store > Use the search box to search for "Silent Ringtone" > download the ringtone from the list and set it as a Ringtone.
Incoming calls will not disturb you because you have a silent ringtone.
Also, silence Calls from unknown numbers by going to Settings > Phone > Silence unknown callers > Toggle it on. You won't get their call alerts but missed calls
#3. Set up Call Forwarding
Call forwarding when you set it up means that all incoming calls will be redirected to another number. You will stop getting calls without having to block their numbers and you can easily turn it off anytime you want.
Open settings app
Go to Phone
Go to Call section and click on Call Forwarding
Toggle Call Forwarding on
Set up forwarding number under "Forwarding to"
Also you can set your phone to busy, do this by turning off Call waiting. With call waiting when you're on a phone call another person calls you but gets a beep notification instead of busy, you can either reject or accept the notification.
Simply turn off call forwarding to set phone to busy: Settings > Phone > Call forwarding > Off.
#4. Turn on Airplane mode
Airplane mode puts you off the your network so that calls and texts that comes in will not come through. Airplane mode jams all SIM card signals and network signals are blocked. Calls can't come through once phone Is in airplane mode, you can turn it off at anytime.
#5. Manually select network on your phone
This will make your phone lose signal. Go to Settings > Mobile data > Network selection > Toggle off "Automatic" > Then choose any network from the list other than your SIM card network. Callers will get a user unreachable message when they try calling you.
Or wrap your phone in aluminum foil which prevents your phone antenna from receiving network signals thereby making it go out of coverage. You won't be able to receive any calls, so that way you avoid calls from contacts without having to block them.
#6. Use the In-built call blocker feature on iPhone
As a final option, use the inbuilt call blocker feature to block contacts you don't want to see their calls. This is probably the best option if the contact in question keeps pestering you with calls, block them and have rest.
This feature makes your phone seem like it is out of network coverage, your caller will think you don't have network signals, or they get a busy tone.
Settings > Phone > Call blocking and identification > Turn it on. Next to the number you want to block, scroll down and select "Block this caller".
How to return blocked voicemails on iPhone
When you block a number, their voicemails to you will also disappear from your voicemail message. However, you can still return this voicemail through a separate menu.
Go to Phone > Voicemail at the bottom right corner > Click on blocked messages > it reveals a list of blocked voicemails, get the one you want from this list.
Final thoughts
Hopefully these helpful tips helps you know how to stop calls on iPhone without blocking any contact.
This article was first published on August 25, 2022 7:48 p.m. WAT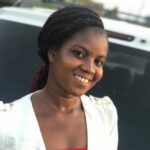 I am an experienced tech and innovation writer. It's been 2 years+ I started writing at Terecle, covering mostly Consumer electronics and Productivity. In my spare time, I enjoy reading and learning the latest happenings around the tech ecosystem.
Was this article helpful?