Xbox will not boot up if you don't prompt it to. However, if you notice Xbox One turning on by itself without you switching it on, then there are reasons why that happens. Just as there are causes there are also solutions which this article explains in details. Let's delve in!
If your Xbox One is turning on by itself, there are possible reasons for it and likewise solutions to fix it. Here are few of those reasons and their solutions:
Step #1. Xbox One controller is at fault
Xbox one uses a controller to turn it on, so the fault can be from the controller. The controller might be faulty or malfunctioning.
Test your controller by removing the batteries and observe if there are any changes. Ensure also that the Xbox button on your controller is not stuck down.
If it is a damage you can't handle, go to the repair shop to fix it or simply buy a new one.
Step #2. Power button sensitivity
Original Xbox one has a capacitive power button as opposed to Xbox one S and One X that come with physical buttons. Capacitive buttons means you have to use your finger on the console's sensors to turn Xbox one on instead of a button you can push.
The button is so sensitive that an accidental touch can activate the power button. Even dust particles, debris or other materials when it comes in contact with the sensor can activate the capacitive power button.
To fix this, use a wipe to clean the front of your console to clear such material. Also be careful around your console so you don't accidentally power it on.
Step #3. Disable instant On Mode
If you enabled instant on mode , the console does not shut down fully instead it enters low power mode. And you will find your Xbox One turning on by itself, simply disable this feature.
Press "Guide" on the Xbox controller.
Go to System.
Click Settings.
Navigate to Power and Startup.
Select Power mode.
Tap Energy Saving.
Then Restart Xbox, the issue will be fixed.
Step #4. HDMI controls
The HDMI Consumer Electronic Control(HDMI -CEC) allows a TV set to control HDMI services including Xbox one console. Your gaming console may switch on each time you turn on your TV.
You can fix this by disabling the HDMI-CEC feature from your TV setting. Go through the user manual or contact the TV manufacturer to know how to disable HDMI. Settings might differ with each brand, so always refer to the TV manual to be sure.
Step #5. Issue with Cortana
Another reason this happens is that Cortana Microsoft's inbuilt virtual assistant randomly boots up. Cortana if enabled on Xbox together with Kinect(a built-in microphone) can pickup random voices from the room and interpret it to be a command to turn on console.
You just have to disable the feature if you are certain that's the cause, or be careful around it next time.
Step #6. Automatic system updates
Xbox can boot up automatically to download and Install latest system updates . Simply disable automatic updates to avoid this. And ensure your console is always updated to avoid this next time.
Step #7. Power cycle your Xbox
Unplug your Xbox one's power cord, wait a little then plug it back to power cycle it. This can fix the issue. You can also plug into a different outlet if you think the power outlet is the problem.
You can restart console, by turning it off completely and restarting it again to fix whatever glitch it might have.
Final thoughts
The solutions enlisted in this article will definitely fix the "Xbox One turning on by itself" problem. Also, if after trying these solutions and it does not work, you can take it to a hardware store where it can be fixed by certified technicians.
This article was first published on October 6, 2022 2:31 p.m. WAT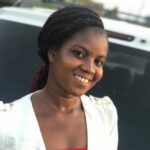 I am an experienced tech and innovation writer. It's been 2 years+ I started writing at Terecle, covering mostly Consumer electronics and Productivity. In my spare time, I enjoy reading and learning the latest happenings around the tech ecosystem.
Was this article helpful?