Crazy world VR is developed and published by Pixelity games in association with SK telecom 5G technology. It was released on 10 June 2021, gamers can play various mini games with others online using oculus quest virtual reality headset.
Your mission in this game is to save humankind from an evil parasitic force threatening to destroy mankind. In Crazy World VR, you can become anything you want to be; either a criminal or a business man. You have to join factions and also fight other factions in the game.
Everything you should know about Crazy World VR
The game begins with you being sent out by your stepfather who happens to be drunk, then you have to survive on your own by getting a job, committing crimes to survive. You have to make money, buy properties, start a business, invest in the stock market, basically try to earn a living while investigating and taking down an evil cult.
There are about 21 different characters to pick from, and there are 9 different study classes; Pyscho, Brute, Genius, Artist, Techie, Entrepreneur, Socialite, Drug dealer, Outcast, Weirdo.
There are randomly generated cities, countries, districts, buildings such that each time you start a new game it will be in a different world.
Also in Crazy World VR, there are different occupations to choose from. You can work in a fast food, Super marts, malls, book stores, bar and liquors stores, car dealers, factories, pawn shops. These jobs are based on mental battles, disputes, complaints, hilarious customer situations. You can work, gain promotions, earn a raise.
Crazy World VR requires you to join groups and gangs you can go on a mission with. Completing missions will help you gain ranks, get allies and team members. Groups you can join include CIA, Freemason, Hippies, Blood, Religious Extremist, Freedom fighters and the likes of them.
There are over 150 character abilities As you play you gain new experiences and unlock new abilities; both physical abilities as well as mental abilities. You have access to about 80 weapons, ranging from chainsaws to machine guns.
Mental abilities are required for negotiations and mental battles. Not every battle is physical, sometimes you have to use your character's mental abilities for situations that might pop up – interviews, negotiations.
You have to undergo character development as you go on in the game Characters grow based on the player's actions on the game. To boost character development; read books, enroll in colleges. You can also join a gang to gain fighting abilities.
Criminal mode in the game can be activated, this changes the dynamics of the game. This opens up new options for interactions with other characters. You have to gain friends and allies in the game by joining a group, recruiting people into your group which your allies can join if they want to.
Another feature in Crazy World VR is the reputation system. In this game you have reputations with different factions. These reputations are built from your actions in the game. The game changes as the gamer's reputation changes.
Different economy exists in Crazy World virtual reality game. The game uses an economy which varies from game to game and which changes as you play the game.
The economy in Crazy World VR can affect job opportunities, stock market, prices of houses. You can invest in the stock market, invest in gold, Treasury bonds, invest in oil. Keep up with news as regards your investment and learn about events that affects the market.
To be able to move on in the game, you can use substance to boost your abilities. However, you can get addicted which will lead to withdrawal. So use substances with caution.
He supported platform for Crazy World VR is the Oculus quest VR. The game consumes up to 935mb of space.
Matured content in this game includes drug use, violence, sexual acts. There are no extreme gore just blood and no nudity. Virtual reality games have come to stay, have fun while playing Crazy World VR.
This article was first published on September 21, 2022 6:38 p.m. WAT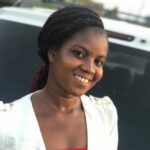 I am an experienced tech and innovation writer. It's been 2 years+ I started writing at Terecle, covering mostly Consumer electronics and Productivity. In my spare time, I enjoy reading and learning the latest happenings around the tech ecosystem.
Was this article helpful?