Bib bypasser is one of browser extensions for Google Chrome which helps you bypass annoying pop ups that ask you to turn off your ad blocker. Some sites detects when you are using an ad blocker, but with Bib bypasser you don't have to deal with these annoying popups anymore.
We acknowledge the fact that some sites generate revenues from ads, but many sites have too many ads which makes browsing difficult and a not so good experience. This browser extension simply blocks out these requests to the website they host their anti ad blockers scripts on. So when you load the website, you don't get to experience these annoying popups anymore.
About Bib bypasser browser extension
It is a free productivity browser extension published by donut.rodeo. Bib bypasser V1.2crx is the current extension in vogue. They are others like
Bib bypasser V1.1crx published in 2021
Bib bypasser V1.0crx published in January 2020
Bib bypasser V0.2 crx published in 2019.
Tech Info:
| | |
| --- | --- |
| Version | 1.2 |
| Size | 29.55kb |
| Language | English |
| Full name | bib_bypasser_crx |
| Type | Browser extension |
| Price | Free |
It is a browser extension for productivity, they are other browser extensions for different purposes too.
How to install Bib bypasser
Connect to an internet connection on your mobile device or personal computer using your Google Chrome browser. You use Bib bypasser crx file on your chrome or opera mini browser
Search for Bib bypasser and open this extension
Click download to download Bib bypasser
Auto install on your Chrome browser
Open Chrome's extension page(Chrome://extensions) or find by Chrome menu
Go to icons and click on more tools
Click on extensions
Drag and drop the crx file to the extensions page to install it
Function of Bib bypasser
Bib bypasser blocks request from websites that ask you to turn off your Ad blocker. It works by detecting a very popular ad blocker on many websites while you are browsing thereby giving you a very happy browsing moments with less or no ads.
It also helps you to protect your privacy which would have been tampered with from excessive ads, protects your personal data from being used by these websites without your permission. This browser extension generally gives you the user smooth browsing experience.
FAQs
What is an ad-blocker?
An ad blocker filters/blocks/alters advertising in a web browser,an app or network. These sites or apps usually generate revenues using pop up advertisements, but when they are too numerous it becomes annoying. Ad blockers helps you wade them off when you are browsing.
Ad blockers also protects your privacy, protects you from malvertising, saves bandwidths, and prevents websites from making excessive ad revenues out of user's visit.
What is a browser extension?
A browser extension is a software for customizing a web browser. Google Chrome for example supports browser extensions with over 1000,000 extensions available. Browser extension offers a variety of different tools that helps you achieve safe browsing.
Is Bib bypasser safe for use?
Yes, Bib bypasser is safe.
Final thoughts
Installing and using this browser extension helps you browse smoothly, safely, and happily. It's one of those browser extensions for productivity.
This article was first published on July 18, 2022 3:37 p.m.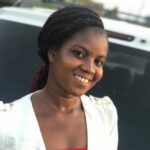 I am an experienced tech and innovation writer. It's been 2 years+ I started writing at Terecle, covering mostly Consumer electronics and Productivity. In my spare time, I enjoy reading and learning the latest happenings around the tech ecosystem.
Was this article helpful?