ThinkGeek was a go-to website to shop for wide varieties of geeky items and tech related collectibles. it's an online store that was so popular and loved by nerds, tech enthusiasts, science lovers and other people too. It had nerdy wares, unusual gadgets and many more other cool stuff.
The website was launched in 1999, based in USA. The website helped superhero fans get closer to their superhero characters like Doctor strange, star wars, bat man etc.
They sold all types of related merchandise, decorations, gadgets and other things which helped fans connect with their heroes. The website was notable for their April Fool gags where they present a variety of false and bizarre campaign to their audience/customers.
Unfortunately, in 2019 ThinkGeek announced it was closing down its website and migrated to its parents company 'GameStop Website'. As expected, Tech Geeks, nerds and enthusiasts were not happy but here are few other alternatives:
1. Entertainment Earth
Entertainment Earth is a collectible store and has been around for 25years. Here you can shop for latest toys and greatest gadgets, exciting action figures are also available on sale, pop-culture collectibles and lots more. Whether you are looking for something from star wars, toy city, it's available.
It's an online retailer and wholesaler of licensed collectibles like action figures, clothing or prop replicas. It was founded in 1996 and available in USA. Its website has a great user interface and you can find thousands of licensed products.
Additional to their variety of services, they provide professional advice and they are responsive it market changes. Entertainment Earth is surely one of the best out there and you can find Hollywood products here.
2. Wish
This website allows users purchase products directly from merchants. In terms of functionality they are at par with eBay. They sell their merchandise at low prices and even sometimes for free, they have some amazing tech related gadgets on sale. They are major players when it comes to e-commerce.
However, the downside of using this site is that wish's merchants are china based so some items on sale might be fake. Fake merchants and merchandise. They don't have middlemen or a physical office, you buy directly from the site.
3. Discover Geek
Established in Las Vegas in 2017, discover Geek deals in all things geeky, scientific and tech related. They hand pick and curate these products from different websites. They also feature other websites on their web. They are supposedly linked to amazon.com
4. Geeky Gift Ideas
This Website has a wide range of present or gift ideas for geek people. You can find stuff like popular animes, star wars, toy story, superheroic figures. If you are looking to gifting your fellow nerds or geeky enthusiasts, this is the site for you. Additional to that they have wide range of amazing gadgets for tech bros and sis.
5. NaetoShop
This is another alternative to ThinkGeek, but they are not entirely focused on gadgets but other unique and temporary items are on sale. They sell T-shirts depicting funny figures, action and heroic figures and all. They depict a wide range of subjects in their T-shirts like horror, comedic characters, artistic works etc. It's a nice choice for nerds as there are collection of artistic and edgy designs for t-shirts.
6. Archie McPhee
This was established in 1970, you can find lots of unique products. They are wholesale suppliers of amazing items. If you are interested in monster related products like Dracula, this is the best alternative for you. In general, they sell weird pop culture items.
7. Firebox
This website caters for those who think outside the box. They provide amazing selection of alternative products such as lifestyle accessory, homewares, cutting edge tech. There is also a section for firebox creation.
8. Scientific Direct
This website allows you buy scientific products online. Things related to robotics, animations, astronomy, science related kit and costumes. You can find gadgets,gifts. If you are a science enthusiasts, this website feeds your ideas.
9. HotRate
This website is where you can find greatest reviews on anything gadgets – computer, television, gaming, website, photography etc. Their review is highly unbiased, useful as well as informative. The different review personnel are usually enthusiastic about the things they review. You can absolutely find something within your budget.
People will definitely miss ThinkGeek, But with these ThinkGeek alternatives, you can find the products and even related or similar products if not the exact products you are looking for. Anyways, Entertainment Earth is our best recommendation for you.
This article was first published on July 12, 2022 10:18 a.m WAT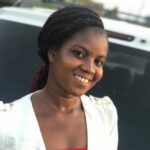 I am an experienced tech and innovation writer. It's been 2 years+ I started writing at Terecle, covering mostly Consumer electronics and Productivity. In my spare time, I enjoy reading and learning the latest happenings around the tech ecosystem.
Was this article helpful?