A Venn diagram is a pictorial representation of the relationship between two or more things, you can also use it to facts just like you'd have done in a table or bar chart, or to compare different solutions for a problem. In Google Docs you can create a Venn diagram by using the built-in drawing tool.
How to Make a Venn Diagram on Google Docs
1. Use Google Drawing Tool
Google has not yet provided a simple Venn diagram shape for users to quickly insert into their documents.users have to make one using the drawing tool to create multiple overlapping "Oval" shapes using the shapes tool .
To make a Venn diagram in Google Docs, you have to use the Insert tool on the toolbar. Here's how:
Open Google Docs in your browser.
Find the document you'd like to insert a Venn diagram into.
Click the "Insert" tab located at the toolbar by the top left of the screen.
Hover your cursor over "Drawing" in the drop-down menu that appears.
Then click "New" from the sub-menu.
The Drawing window will come up.
Click the "Shapes" tool icon (a circle in front of a square).
Hover your cursor over the "Shapes" option.
Select the "Oval" shape from the sub-menu that pops up.
Your cursor will change to a plus sign. Use the plus-sign cursor to draw an oval by clicking and dragging it.
The next thing is to make your circle transparent; do so by clicking the "Fill Color" tool (a paint bucket tipping over), and click "Transparent" at the bottom of the color palette.
Make sure the shape is transparent.
If you want to use color, you have to adjust the transparency to see the intersection of the shapes. Do this by;

Clicking the "Fill Color" tool.
Select the plus (+) sign under "Custom''.
A new window will appear, then adjust the slider under "Transparency" and click "OK."

Your venn shape is now ready, so copy and paste the shape while still in the Drawing window.
Repeat this step until you have the number of shapes you require for your Venn diagram.
Then position the shapes to overlap between them.
To insert the text.; click the "Textbox" tool ( the square icon with a 'T' in it).
The cursor will turn into a plus sign again; click and drag the cursor to draw the text box. Then, put in your desired text.
Insert the texts the same way in each part of the Venn diagram.
Once done and satisfied with the work, click "Save and Close" in the top-right corner of the window. The Venn diagram will now be inserted into your document
Tip: Google Docs on mobile does not have the built-in drawing tool, so you'll need to use a desktop.
2. Use Add-ons
Alternatively, you can use third party add-ons to add Venn diagrams to your Google docs:
You can use PowerPoint's default Venn diagram, save it as an image, then insert it into your Google Documents. Or use Google Slides to make a Venn diagram and insert it into your document.
There are quite a number of add-ons for diagram on Google doc. Lucidchart is one of them, you can use Lucidchart to add Venn diagrams in Google Docs
Lucidchart is an add-on tool for Google Docs, it integrates with Google Workspace to make it very simple to share and work with others visually. Users can create and customize professional Venn diagrams, insert other diagrams, or update the diagrams already included on Google Doc, easily and faster.
You will need to install the free Lucidchart add-on on your Google docs, then set it up so you can make Venn diagrams, Mind maps, Flowcharts, and any other visuals you might need. Here's how to insert an existing Venn diagram into Google Docs with the add-on:
From your Google Doc, select Add-ons.
Then select Lucidchart Diagrams.
Click on Insert Diagram.
Choose your Venn diagram from the list in the right-hand sidebar.
Then Click "+'', a preview will pop up; click "Insert".
Follow these steps and you will definitely know how to make a Venn diagram on Google Docs.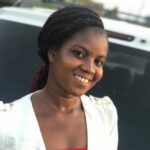 I am an experienced tech and innovation writer. It's been 2 years+ I started writing at Terecle, covering mostly Consumer electronics and Productivity. In my spare time, I enjoy reading and learning the latest happenings around the tech ecosystem.
Was this article helpful?