Should I subscribe to YouTube TV or not? Here's a YouTube TV reviews to help you make better choices.
YouTube TV is one of the fastest growing subscription streaming service ever since its launch. YouTube TV is now offering subscribers more than 85 live TV channels, which includes NBC, ABC, CBS, FOX, ESPN, etc.
This all goes for a fee of $64.99 per month and a very nice package. You get an unlimited DVR storage , a live TV which includes local programmes , households get to register six accounts for one subscription, a three month discount plus free trial purchase.
YouTube TV let's you watch shows on the go, either from your tablet, phone or laptop . The user interface is pretty similar to the setup on your TV screen. You can record shows and navigate them easily; the top picks are there for you. And you can easily choose any category you want to watch from; music, sports, reality shows, movies, etc.
You can connect YouTube TV to other devices in your local network which allows you control what plays on your TV through your device.
Also you can select the content you want to pay for if you do not need all the 85 channels. Acorn TV, AllBLK, Cinemax, Curiosity stream, Epix, Dove, Docurama, Hallmark movies now, HBO max, IFC films unlimited, MIB.TV, Law and Crime, NBA league pass, Outside TV, Showtime, Shudder, Starz, Sundance Now, VSIN. These are all channels you can select and pay for.
YouTube TVs' free trial depends on if the streamer is running a promotion or not. New subscribers have five days free trial and they can create up to six family accounts at this time.
It might interest you to know that there is a family group feature on YouTube TV. Users can create up to six accounts through one subscription. Account holders must be from 13 years and every account holder will access the channels on YouTube TV base plan, as well as any other add-ons that have been purchased.
Each family member can set up personal watch library; YouTube will not share the contents of that library or a user's watch history with others. Three people can stream the TV at the same time. Asides the family group, there is a supervised account feature which applies to platform's subscriber uploaded account and YouTube music .
You can filter out a program on YouTube to avoid your kids watching adult content. Go to Settings > Allow TV-Y, TV-G, G and PG only. With this you can remove anything that is not children-friendly. The home screen and personal library tab, some live channels may be blocked in the process.
Can you record content in YouTube TV?
Yes. There are no restrictions on recordings due to the unlimited cloud DVR storage. Recordings lasts up to nine months after which it expires. This is similar to what Hulu TV and Direct Tv stream offers.
YouTube TVs Sports Plus Add-on
For extra $10.99 per month subscribers can get up to 14 plus extra sports channels. However NBA league pass and MLB.TV are not included, but viewers can purchase those networks separately. The sports channels include: beIN sports, Billiard TV, Fight Network, Fox soccer plus, Impact Wrestling, MavTV, NFL RedZone, Outside TV, Players TV, Pokers Got, Sports Grid, Stadium TVG, VSIN.
YouTube TV add-ons gives subscribers more options in sports as well as human.
Is Bally Sports on YouTube TV ?
No. Because the company has its own streaming service Bally Sports that goes for $19.99 monthly. Direct Tv stream is the only TV that offers Bally Sports as a channel.
Is there YouTube premium on YouTube TV?
No. There is no YouTube premium with YouTube TV subscription, but both services are compatible. If you pair both services, you ei still have to sit through commercials when streaming live tv. Premium however allows you to stream subscriber uploaded content and listen to YouTube TV ad free for $11.99 a month plus a free trial.
Here's a comparison between YouTube TV and other TV services
YouTube TV
Hulu
Fubo
Price
$65
$65
$70
Top 100 channels
79
63
71
ABC, CBS, FOX, NBC
YES
YES
YES
Record plus cloud DVR
9 months
Yes
50hours, 200 hours plus commercial at $10 a month
Yes 250 hours
Concurrent streams per account
3
2
3
A comparison table
More on YouTube TV reviews
The library is where the DVR content lives, Home is where you find featured and live thumbnails. Live tab display currently playing and upcoming shows.
Search content from the top page. A compatible voice remote like Google Assistant can help you do a search. With DVR you can record and fast forward every record, in all the user interface is great.
YouTube TV offers a 4k streaming upgrade for an additional $20 monthly which includes simultaneous streams and downloadable DVR recordings.
Our Verdict
There is no original content in YouTube TV like Hulu or Netflix, and not as highly rated as Fubo TV. But it is still one if the best in the market of streaming services.
If you are looking for a cheaper alternative to cable, with 85 plus channels in its base plan including loads of affiliate stations, you can enjoy good TV.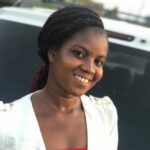 I am an experienced tech and innovation writer. It's been 2 years+ I started writing at Terecle, covering mostly Consumer electronics and Productivity. In my spare time, I enjoy reading and learning the latest happenings around the tech ecosystem.
Was this article helpful?