If you are a dedicated user of Urban VPN to make your internet connection anonymous or to hide your IP address, here's what to do when you experience Urban VPN connection error.
Virtual private network knowns as VPN keeps you anonymous while you are online. But just like everything else, there might be some moments when the connection is acting up. There is a reason this error occurs and it is most often because of too much traffic.
As a free VPN, Urban VPN has lots of users using it at the same time which can pressure the servers and cause a connection error. Urban VPN might not have adequate resources to keep up with the demands so they struggle.
Or they don't have enough IP address to keep up with their teeming customers and that's why you as one of their users is experiencing Urban VPN connection error.
But don't worry, this article gives you few troubleshooting hacks.
Step #1. Disable antivirus
If you have an antivirus on your device, uninstall it and try using Urban VPN again. VPN software can come off as a virus or malicious software; and when the antivirus software detects it, connection is automatically blocked. This might be the case sometimes, so disabling antivirus will fix the Urban VPN error in some cases.
Step #2. Check internet connection
Most times when Urban VPN stops, it is because you have lost internet connection. Simply fixing your internet connection will solve a connection error with your VPN. Check if you are still connected to the internet, also check if your internet is running slow. Contact your internet service provider if you have problems with internet connection.
Step #3. Change to a different server
Sometimes this error occurs if the IP address VPN has given you has been identified and blocked. Change to a different server and gain a different IP address. If the new IP address hasn't been blocked, Urban VPN will start working.
Step #4. Check your credentials
If you are running the VPN software on your router, check if you are using the proper credentials. These credentials are different from Urban VPN account credentials and if entered incorrectly can cause a connection error.
Step #5. Check router ports
Urban VPN requires 443TCP and 1194 UDP ports open on your router to work properly. Check if the ports are open and that it allows pass through for the VPN.
Step #6. Reinstall Urban VPN
VPN may have picked up an error or bug which is interrupting it's software. A good way to get rid of the bugs/error is to uninstall your VPN and reinstall it back for a fresh start .
In addition, reinstalling will ensure you have the latest version of Urban VPN which has bug fixing updates as well as a fresh software installed for you, errors and bugs will be erased with a new installation.
Step #7. Upgrade to a better VPN
After all said and done, If the error still persists then you have to wait for to to be fixed by the servers. However waiting takes a lot of time, because no one knows when the servers will start working again.
You can upgrade to a better VPN with less issues and errors. A VPN that can serve you better and keep up with the demands of a better VPN.
It can either be a paid VPN like ExpressVPN which costs about $6.67 monthly OR a free VPN like Windscribe. Either way, ensure you upgrade to a faster and reliable VPN.
Final thoughts
These few tips will definitely help you overcome an Urban VPN connection error and enjoy your VPN connection with no qualms.
This article was first published on September 11, 2022 5:16 p.m. WAT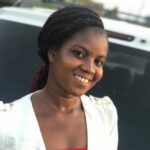 I am an experienced tech and innovation writer. It's been 2 years+ I started writing at Terecle, covering mostly Consumer electronics and Productivity. In my spare time, I enjoy reading and learning the latest happenings around the tech ecosystem.
Was this article helpful?