Privacy is of utmost importance to us since we manage more than half of our lives via our smartphones. When someone can access your phone, they have unlimited access to your private information which can be dangerous.
If you are famous, you might be at risk more because they might have access to your phone to harm you. They can use your private information from your phone to tarnish your personality, blackmail you or anything harmful.
Therefore it is important you protect your phone's privacy and stop anyone from accessing your phone remotely.
How to know if someone is remotely accessing your phone
There are few signs you'll notice usually that will let you suspect or know someone has access to your phone.
Poor battery life
Slow and abnormal performance
Unusual data consumption
You find strange apps in your phone
Too many background processes
Abnormal pop ups
Unusual notifications on you accounts and even your bank account
Apps takes longer to launch
Your Phone becomes warm even when you are not using it.
How to stop someone from accessing your phone remotely
If you suspect any kind of suspicious activity or you just want to take precautions and protect your phone, here's a few things you can do.
1. Change passwords
If you suspect any kind of suspicious activity in your phone or social media accounts. You can change Passwords of social media apps like Facebook, TikTok, Twitter, Instagram and others.
You also should change phone's lock screen password/pin/pattern. It's important you use a stronger password , usually a combination of characters.
2. Sign out your Google Account from unrecognized devices
Once someone has access to your Google account, they can access virtually everything in your phone ranging from phone contact, Google docs, Google drive, calendar,saved passwords and many other important things.
So be careful and protect your Google account. First check if your account is logged in on another unrecognized device that you didn't authorize.
Go to settings
Go to Google and click on manage your Google account
Scroll to security and click on your device then manage devices
You will see a list of devices your account is signed into
Find any unfamiliar device, click on it
Select "Don't recognize this device" to sign out such device.
Also remember to change passwords and use strong passwords to protect your account. Check your multiple Google accounts if you have any.
3. Disable call forwarding
Another way someone can spy on your cellphone is by forwarding calls and texts, when they do that they are able to receive your texts and calls before they reach you. Simply cancel call divert.
Open 'phone' app
Click on the three dots button at the top right corner
The settings menu will appear, click on calls
Select the SIM card you'd like to divert
Click on call forwarding you'll see other options

Always forward when busy
Forward when unanswered
Forward when unreachable

Tap the option you want and tap turn off.
Once you turn off, they won't be able to have access to your device.
4. Turn on Two-Factor Authentication
Set up a two factor authentication to keep your accounts secured,you have extra authentication when signing into your account and block anyone from accessing them. Even if they know your password,they can't login.
You can set up two factor authentication on your Google account and social media accounts, it's available on the security settings page on each platform.
5. Delete suspicious apps
Beware of some third party apps, most of them are ridden with spyware or malwares. Hackers can tap into your phone through them. Scammers insert spy codes into these unknown apps in order to steal your data. Remove any app you suspect;
Go to your Settings
Click on Apps and Notifications
Click on See all Apps/Manage Apps
A list of apps you've installed will appear, scan to weed out any unrecognized app you suspect. Uninstall such apps.
If you have trouble uninstalling such app, then the app has obtained admin privileges, simply disable by going to Settings > Security and Location > Device admin apps > Choose app and click on disable > Uninstall safely.
Do not give third party apps permission to access your phone,they can be dangerous.
For safety purposes, download apps from recognized app stores like Google play store or Apple app store. If it's a third party app, ensure it's a trusted site like APK mirror.
6. Do not click unknown links
Most unknown links might have spyware in them, so do not click on links you don't know its source. Check if such link has a secure protocol.
7. Keep phone's software and apps updated
Developers send security patches to keep your phone immune to security threats and also to add new features. So it's pertinent to keep up with these updates to avoid security threats.
8. Factory reset your phone
Resetting your phone drops all sorts of tracking codes or apps installed on your phone. Before resetting your phone, backup your files so you don't lose them , resetting your phone means losing your data for your device to start afresh.
Go to settings > Factory reset > Erase all data > Confirm phone security > Tap erase all data to start wiping process. Wait for a while so your device resets and restarts. You can restore your data after your device restarts.
9. Don't leave phone unlocked
Sounds pretty obvious, yes keeping your phone locked will keep people from accessing your phone and all the important information in it.
10. Get a reliable antivirus
Antivirus acts as remote access blocker, it scans your device for new security threats and helps you secure your phone. It will stop you from checking suspicious links, prevent you from installing unknown apps. Invest in a good antivirus, it's worth it.
11. Review your accounts regularly
Review your accounts from time to time and change your passwords. Usually most platforms sends email if a security threat is detected on your account . Attend to these emails and make the required changes.
FAQs
Can someone access my phone and how?
Yes someone can access your phone. There are spyware and bugs that let people hack into your phone.
Usually through links, unknown apps, and other credentials that hackers use ; like making you answer series of questions that gives out personal information about you.
How do I know someone has access to my phone?
You will know someone has access to your phone when you start noticing strange activities in your phone.
Conclusion
Since our mobile devices are now a large part of our lives, it's very important we take extreme measures to protect it and avoid stories that touch the heart.
This article was first published on July 27, 2022 9:41 a.m. WAT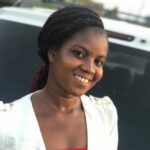 I am an experienced tech and innovation writer. It's been 2 years+ I started writing at Terecle, covering mostly Consumer electronics and Productivity. In my spare time, I enjoy reading and learning the latest happenings around the tech ecosystem.
Was this article helpful?