Google Forms is a free online tool that allows users to create forms, surveys, and quizzes. Also, users can collaboratively edit and share the forms with other people to fill in for them. 
Some students use it for research purposes where they create questions which give them information for their research. Some administrators can create survey questions to get feedback from customers or clients. It is free of charge and requires one's Google account.
How to use Google Forms
To use Google Forms, one needs to sign in to Google to be able to create, access and share content on Google Forms. There are tons of pre-designed templates for users, including RSVP, party invitation, event feedback, and course evaluation. But to design your own Google form, select the blank template and create something from scratch.
Google forms allows for different forms of questioning which includes: short answer questions, paragraph response, multiple choice, checkboxes, dropdown, linear scale, and multiple choice grid. One can add images and video directly into a form, which is a great way to assess what students think and learn immediately after viewing the image or video.
There is also an upload feature for others to upload their answers if it is in form of a document, image, etc. you can also add links and emails into the form so that you can share the result with others. The data from the form is collected into a Google Spreadsheet for further analysis.
Google Forms has a "summary of responses" feature that creates visual representation of close-ended questions (e.g., multiple choice, checkbox).
Anyone can use Google Forms for free, but a Google account is required. People filling out the forms can do so without logging in unless you select "Can submit only 1 response" when creating your Google form. They also get to fill out the forms online, no paper or pen required.
Google Forms is easy to use. It also supports screen reader, TalkBack, full page zoom, high contrast settings, and chrome accessibility extensions to increase accessibility.
How to Create Google Form
Here's how to create Google Form:
On your web browser, go to https://www.google.com/forms.
Click on "Go to Google Forms" and register for an account if you don't have one.
Return to Google Forms and sign in.
Click on the people silhouette icon in the top right corner, next to the "navigation menu" button, to set up your profile page.
Then click on "My account".
Add a photo and change the settings to preference.
Click the "Google Apps" icon at the top right of the page.
Click the "Drive" icon.
When it opens, click the "New" button at the top left corner of the page.
Click on "More" in the drop down menu.
Select "Google Forms" on the pop-up menu.
Click on "Untitled Form" and type in the name of your Google form. You can edit the name anytime you want.
Start creating and editing your Google Form.
You can use Google Docs, Google Slides or Google Sheets to link to Google Forms: 
In Docs:
Click File.
Select New.
Choose Form from the menu to start a new blank form.
In Google Sheets:
Open the spreadsheet where you want the data
Click Tools.
Select "Create a Form" to start a blank new form that's automatically linked to that spreadsheet. The form responses will automatically be saved there without any extra clicks.
Google Forms Fields
Google Forms includes 12 field types, nine question types, along with text, photo, and video fields. You can add a new question by clicking the + icon in the right sidebar. Click the text, photo, or video icons to add media to your form.
In each field, there is a button to duplicate the field, a delete button, options to make the field "required", a menu with extra options on the right side. You also have the ability to switch question types at any time, but note that your field settings and questions will reset if you switch from multiple choice, checkbox, or menu to any of the other question types.
Tip: Tapping command + Z or Ctrl + Z enables you to undo, just as you would in a document.
Here's what each field type offers:
#1. Title and description
The title and description fields are added automatically to every form. The description might be hidden by default most times. One can also add an extra title block anywhere with the Tt button. You can leave the title and description blank on questions, but the main form title must be filled in.
#2. Short answer
This field can be used when asking for small bits of text like names, email addresses, values, and more. People filling the form can enter as much text as they want.
#3. Paragraph
This is a field for text but a long-form of text. You can use it when you want detailed feedback or longer answer.
#4. Multiple choice
The multiple choice field is the default field for new questions in a Google Form, it lets you list options and have users select one. The form will then jump to another section based on the answer or have the answer options shuffled to prevent bias.
#5. Checkboxes
With this field, you get to list answers and have users select as many as they want.
#6. Linear scale
This field lets your users select a number in a range, a scale from 0 or 1 to 2-10 can be set with labels for the lowest and highest options.
#7. Dropdown
This field is the same as the multiple choice field, with section jump and shuffle options but the answers are in a menu. This is useful for keeping your form compact when there are many answer options.
#8. Multiple choice grid
The fields are displayed in a list rather than in the grid as they'll appear to readers. The questions are added as rows, and options about them as columns. It accommodates as many rows and columns as you want.
#9. Checkbox grid
The Checkbox grid allows respondents to select multiple answer options for each row in a table. You can use it when you want respondents to make comparisons or select their levels of satisfaction with a product.
#10. Date
If you need to ask for a specific date or time, perhaps to schedule an event or log an activity. The date field serves well It can ask for a date and month and, optionally, the year and time as well.
The date format is in the default format for your location. MM/DD/YYYY or DD/MM/YYYY as the case may be. Your users will see the date options in your location's date format, unless they're logged in to their Google Account, keep that in mind when creating forms.
#11. Time
With the time field, you can request a length of time in hours, minutes, and seconds.
#12. Image
You can upload an image in Google Forms, insert one from a link or Google Drive, or take a photo from your own webcam. You can search Google Images for photos, including royalty-free stock photos.
#13. Video
You can also add YouTube videos, either through search or with a link.
Note: respondents can also upload files through your form to the form owner's Google Drive. Make sure you only share this form with people you trust.
How to add sections and logic in Google Forms
Low budget forms can make do with a few few fields. But longer surveys with dozens of questions on one page can overwhelm you. sections lets you break your form into sections so that you can answer one set of question at a time.
Click the last button on the right toolbar to add a section below the current question. Each section has its own title and description, and an arrow button at the top to show or hide questions and keep your form editor tidy.
You can drag and drop questions between sections, move questions out, delete sections. To reuse a section, click the section's menu and click Duplicate section for another copy of those questions.
Google Forms section jumps
You can add sections with optional questions, and add a section jump to the individual multiple choice, checkbox, or menu questions, or to the section itself.
How to create a quiz on Google Forms
There is a Google Forms' Quiz mode which you can use to make your form more interactive.
Go to your form settings.
Find the Quizzes tab.
Select Make this a quiz.
Choose whether to show the results immediately after the form is submitted or later. The latter will require the respondents Google account.
When you enable the quiz mode, you will see a new Answer Key button on the bottom left of each question. Click it and select the correct answer for the question.
Optionally, you can add answer feedback for correct and incorrect answers, with a link for respondents to view more information if they want.
Quizzes requires multiple choice, checkbox, and dropdown questions.
How to see Google forms responses
Here's how to see responses on your form and store them in a spreadsheet:
Google Forms by default will save each answer in the Responses tab, showing summary graphs and lists of answers. An individual response view shows the live form along with the results from each respondent.
But you can link your form to a Google Sheets spreadsheet. By clicking the green Sheets icon in the Responses tab. Or click "Select response destination" from the menu, then create a new spreadsheet or select an existing one to store the answers.
Saving Google Forms entries to a Google Sheets spreadsheet is fast, and changes are automatically updated in your spreadsheet. Get a new entry, and it'll show up in the spreadsheet as soon as your recipient clicks Submit.
Google Forms keeps a full copy of all your form data, if you accidentally delete something from your spreadsheet, you can retrieve it back. By:
Opening your Form response.
Then Unlink form inside your spreadsheet.
Reconnect the form to your spreadsheet, and Google Forms will add all the form data back to a new sheet.
How to share Google Forms
If you have made a form, you can share it with the world and get responses to your questions. Or perhaps you want to get feedback from your team on your form. Either way, here's what you need to do in Google Forms.
Open the Forms menu.
Click on "Add Collaborators".
Enter individual collaborators' email addresses.
Or click Change… to make the form public to the web or your organization.
Google Forms add-ons
Google Forms is great on its own, but you might still want some advanced features. Google Forma allows for add-ons which lets you add extra features to your forms, customize notifications, turn your form entries into documents, and more.
Add-ons are found in the Google Forms menu:
Click the menu.
Click Add-ons.
Find an add-on you want and install it.
You'll then get a new puzzle piece icon in Google Forms, with a menu that lists each of your add-ons.
Some Google Forms add-ons include:
CheckItOut: This add-on lets you check in or out items, by rearranging data from one category to another in a spreadsheet. You can use it to manage inventory.
Choice Eliminator Lite: This add-on allows you eliminate options from multiple-choice, list, or checkbox questions if they've already been selected. 
docAppender: This add-on adds your form results to the end of a Google Docs document instead of a spreadsheet. Each response can be added to unique documents based on form questions, or they each can be added to the same document.
Form Notifications: This add-on sends custom email notifications to you and optionally to form respondents with details about the form results and a thank you message.
The list of add-on are endless, each serving great purposes. You can install the one of choice and use it to make your form presentable.
Final thoughts
Google Form is a great tool to use for survey and research purposes with its features that makes using it easy.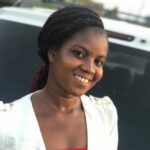 I am an experienced tech and innovation writer. It's been 2 years+ I started writing at Terecle, covering mostly Consumer electronics and Productivity. In my spare time, I enjoy reading and learning the latest happenings around the tech ecosystem.
Was this article helpful?